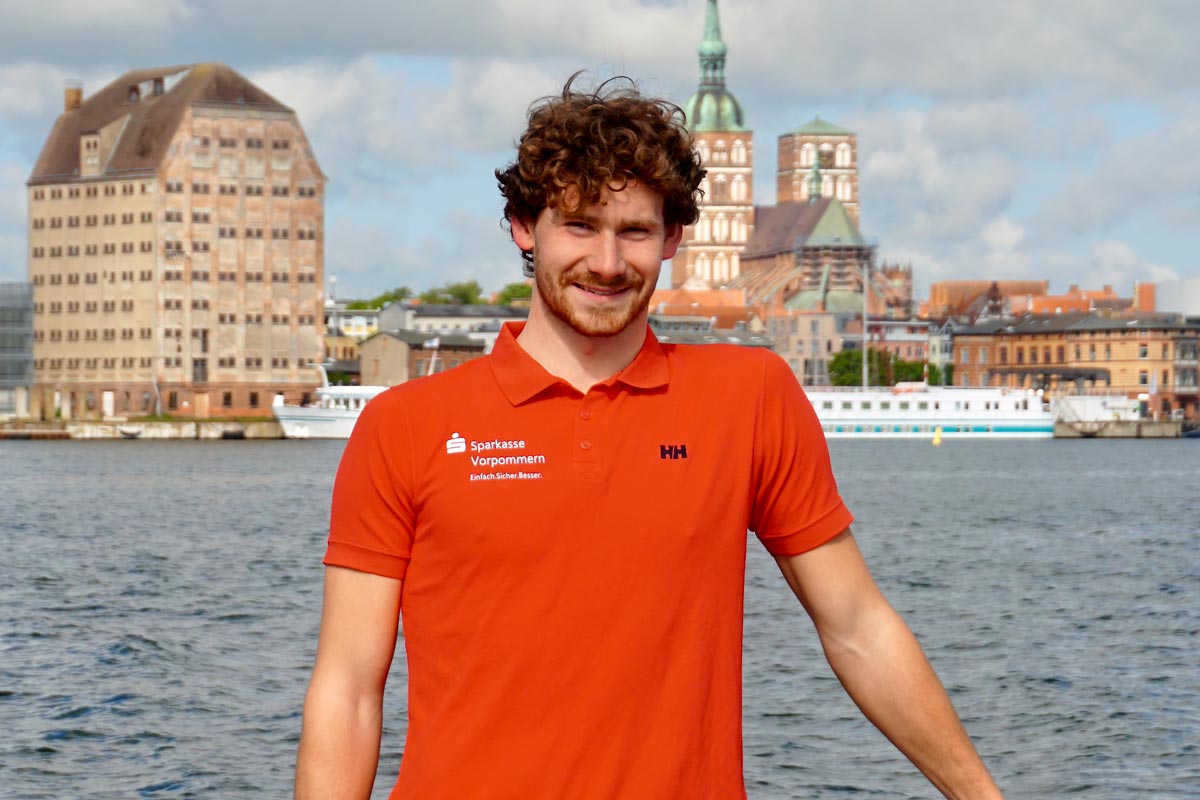 Do you know the feeling of boundless joy of life and freedom? This is exactly how I feel when I am on the water with my sailing boat, sensing the seemingly infinite wideness of the sea, hearing the wind in the sails and the sound of the sea.

For me, sailing means becoming one with nature, constantly adapting to new requirements, dynamics, fully trusting the team, myself and the boat, assuming responsibility, showing endurance and commitment, mastering challenges.
Sailing stands for a most unique combination of man, nature and technology, a complex sport that can hardly be found with any other of this kind.

I gained my first sailing experiences at the age of nine with an Opti. It did not take long for me to get enthusiastic about it and to love sailing in all facets. Very quickly it became an inherent part of my life. Admittedly … some say it is my life. And I cannot quite deny it, can I?

Finally in 2018 I fulfilled a long-cherished dream and sailed off with a friend on our »Andiamo« to »cross a big ocean for once«. In June 2019, ten months later we returned from our eventful trip over the Atlantic.

For me the next step is clear now: I want to cross the Atlantic Ocean once again, this time in single handed race mode – at the Mini Transat 2021. And until then there are quite a few challenges to overcome!

Please join my excitement, will you?!
Come with me on a virtual journey into the fascinating world of sailing!
VITA
October 2020: 3rd place »Trophée Marie - Agnès Péron«
September 2020: 5th place »Duo Concarneau« (with Oliver Tessloff)
August/September 2020: 3rd place »SAS Les Sables - Les Açores en Baie de Morlaix«
June 2020: 1.000 nm qualification
2019 3rd place: single handed regatta »Silverrudder«
2019 1st place: 1st offshore-Regatta »SummerHeat Double«
2018–2019 »just once across the Atlantic«
2018 European Championship in Italy
2017 World Championship in Helsinki
2017 German Champion (Melges 24)
2016 European Championship in France
since 2014 Project »Laika sailing combination« (Melges 24) as navigator & Team Manager
2012–2013 first experiences with keel boats on Soling & Matcher 31 (mod.)
2009–2011 420er dinghy
2008 first sailing experiences Opti
1998 born in Stralsund